TETRIS(tm) in three dimensions.
The game is not easy! But after a while of playing (and learning the control and types of stones with their rotations) it's getting more and more fun ...
A network-game with many players against each other is possible, too!
Windows 95/98 or NT, Direct X 3.0 or better or DOS.
Click here to check out ZDNet's review for 3D-LomTris!


Download the Shareware demoversion (449 KB)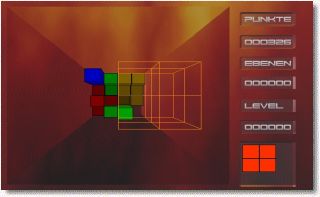 Falling Blocks