CRASH is our remake of the well-known old game TRON.
Up to 3 humans race against up to 9 computer-players - and only one will survive.
Running in SVGA, and with great music!
Network-gaming with up to 10 human players (Windows only).
English and german language is supported and detected automatically.
The game is running with Win95/98 or NT and Direct X 3.0 (or better) or DOS.
Download the enhanced Shareware demoversion for Windows (332 KB)
Download the full game for DOS (353 KB)
May need DOS4GW.EXE on your system (140 KB)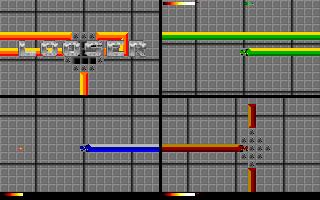 Multyplayer action racing